Print Social x Camberwell Arts
(T-Shirt Design and Mockup, 2021)
A T-shirt design in response to the theme 'Restore Our Earth' for Earth Day 2021, in collaboration with Print Social. The design focuses on themes of nature while maintaining a wearable and fashionable aesthetic for all ages and genders. The block pastel colours will translate well into a screenprint and are reflective of the colours of spring. It aims to educate and bring awareness to sustainable living and global warming using key, provocative words without being overly political.
Digital Illustration, Photoshop Mock-ups.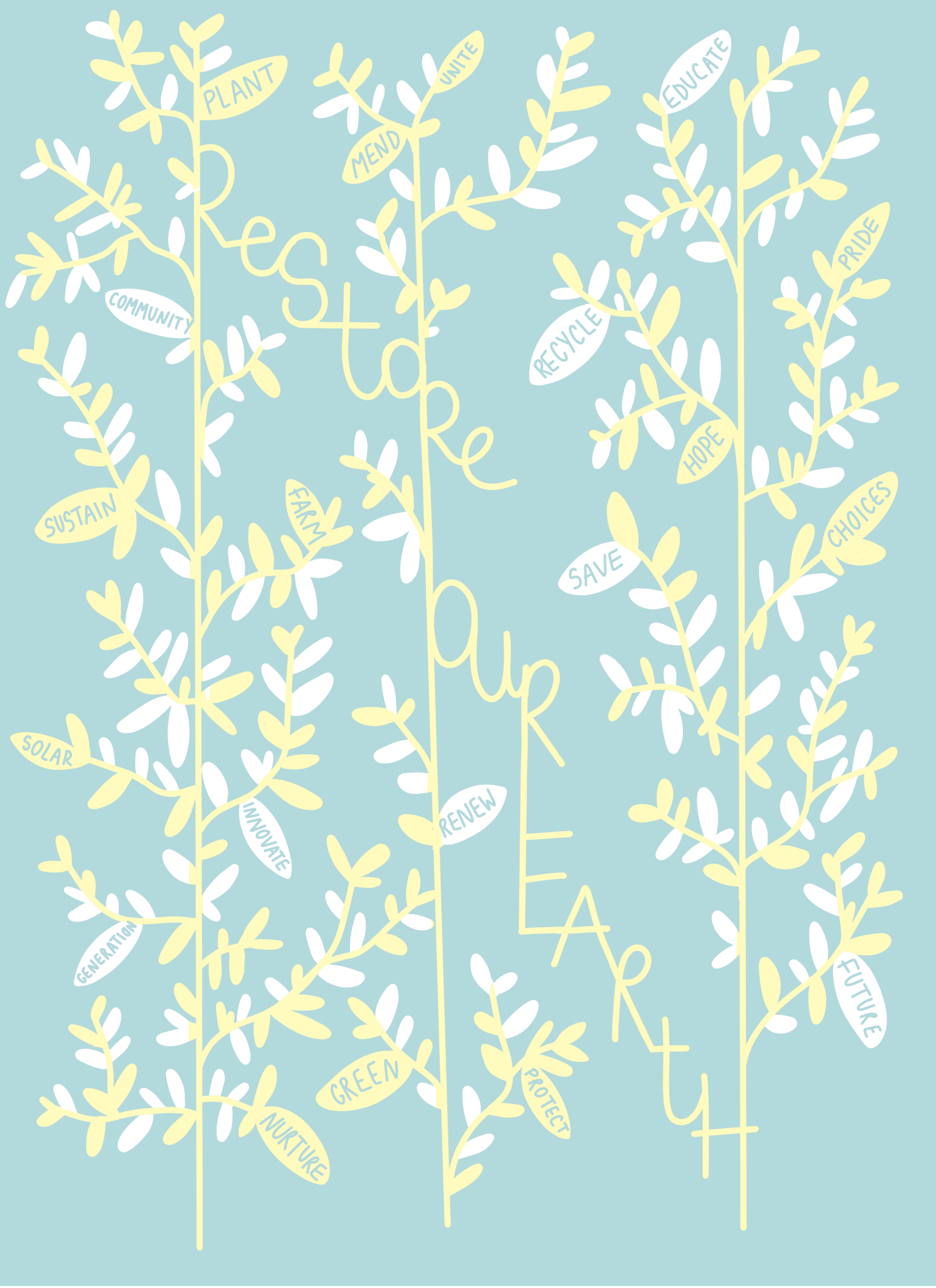 T-Shirt Design
Featuring 2 Layers for ScreenPrinting, a lemon and a pastel aqua shade, with negative space to allow the white fabric of the t shirt to come through.

Work In Progress, Experimentation and Test pieces.