Pure Heroine Cover Artwork
(Redesign Mock-up, 2020)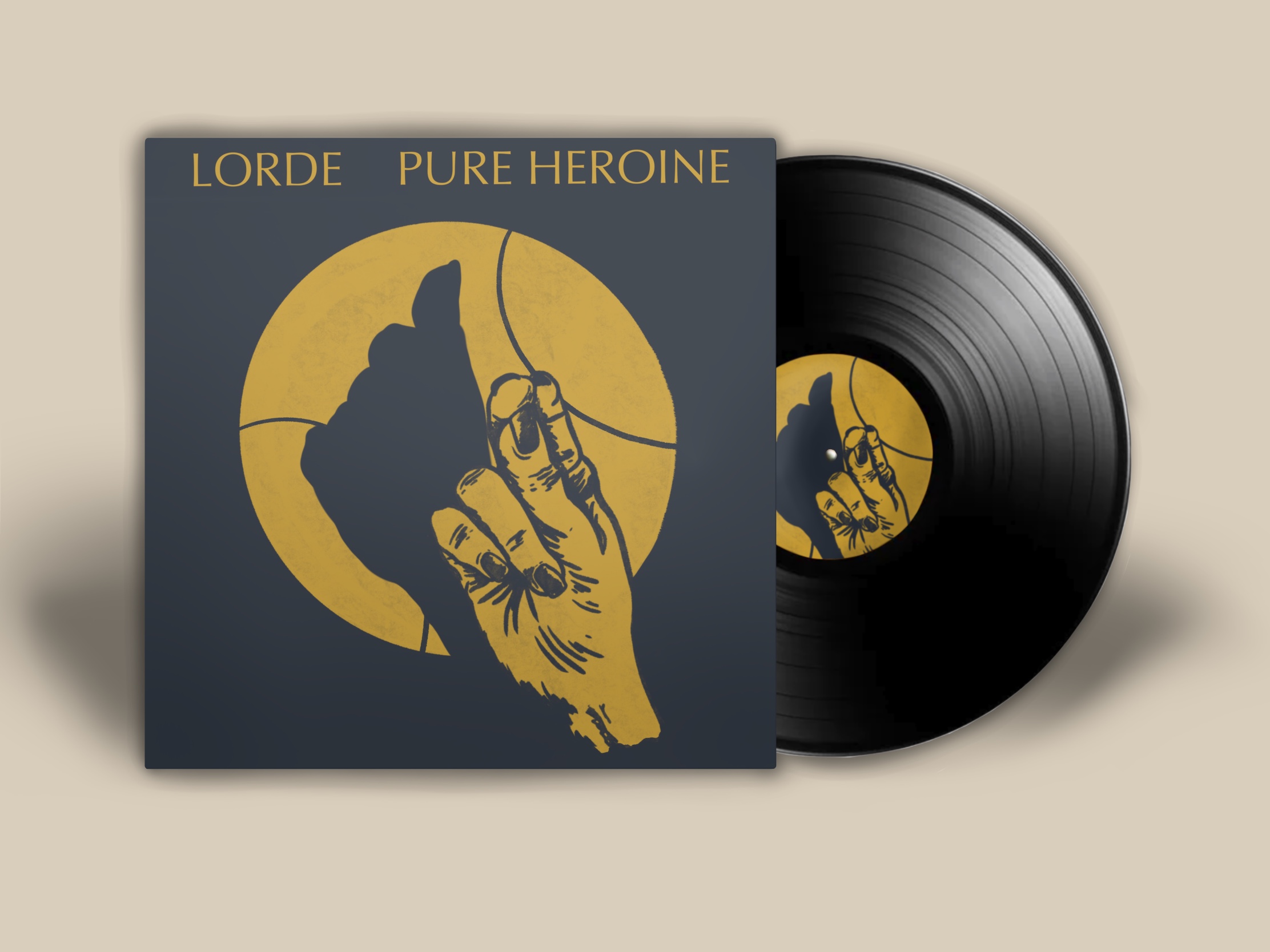 This project is a redesign of the cover art for Pure Heroine by Lorde, originally released in 2013. The new design focuses on the atmospheric feelings the listener gets from the songs and how these feelings manifest themselves through our actions and gestures. There is a strong link between visual communication and the upper class, wealthy, socialite communities that Lorde mocks and references within her music.
Digital Illustration, Photoshop Mock-ups, GIFs.
CD Cover Mock up
This design can be used as seen or alternatively printed using a gold foil stamping printing technique.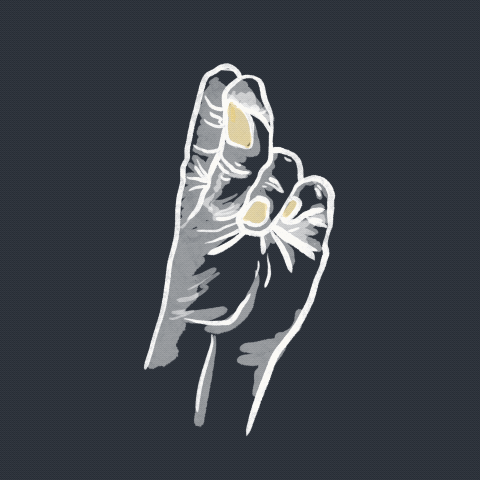 These are promotional GIFs to be used across social media platforms, in particular Instagram and Snapchat. Styalistically they resemble that of the cover artwork and the visual hand gestures are an innovative way of expressing the feeling of the music and accompanying it when played on Socials.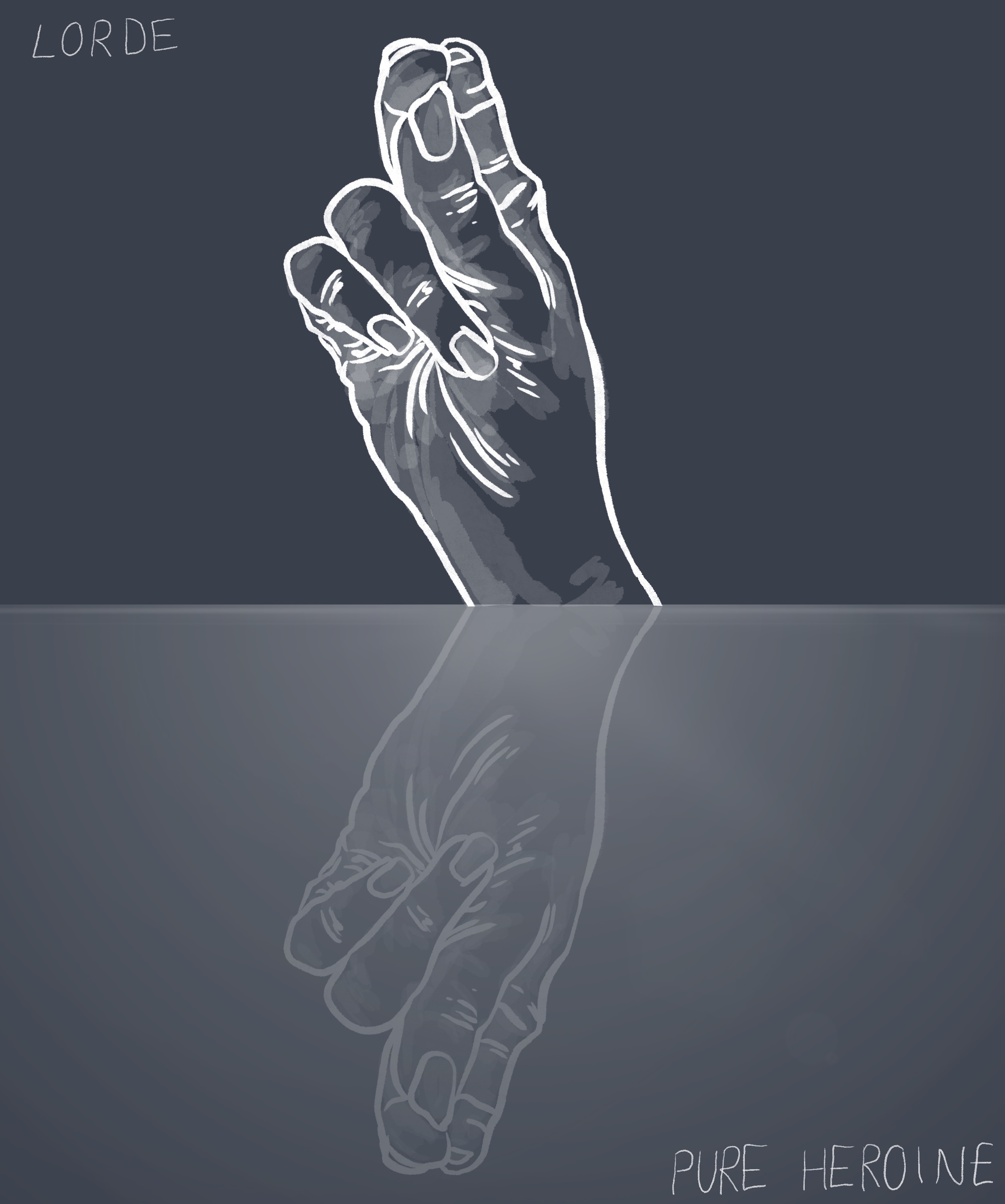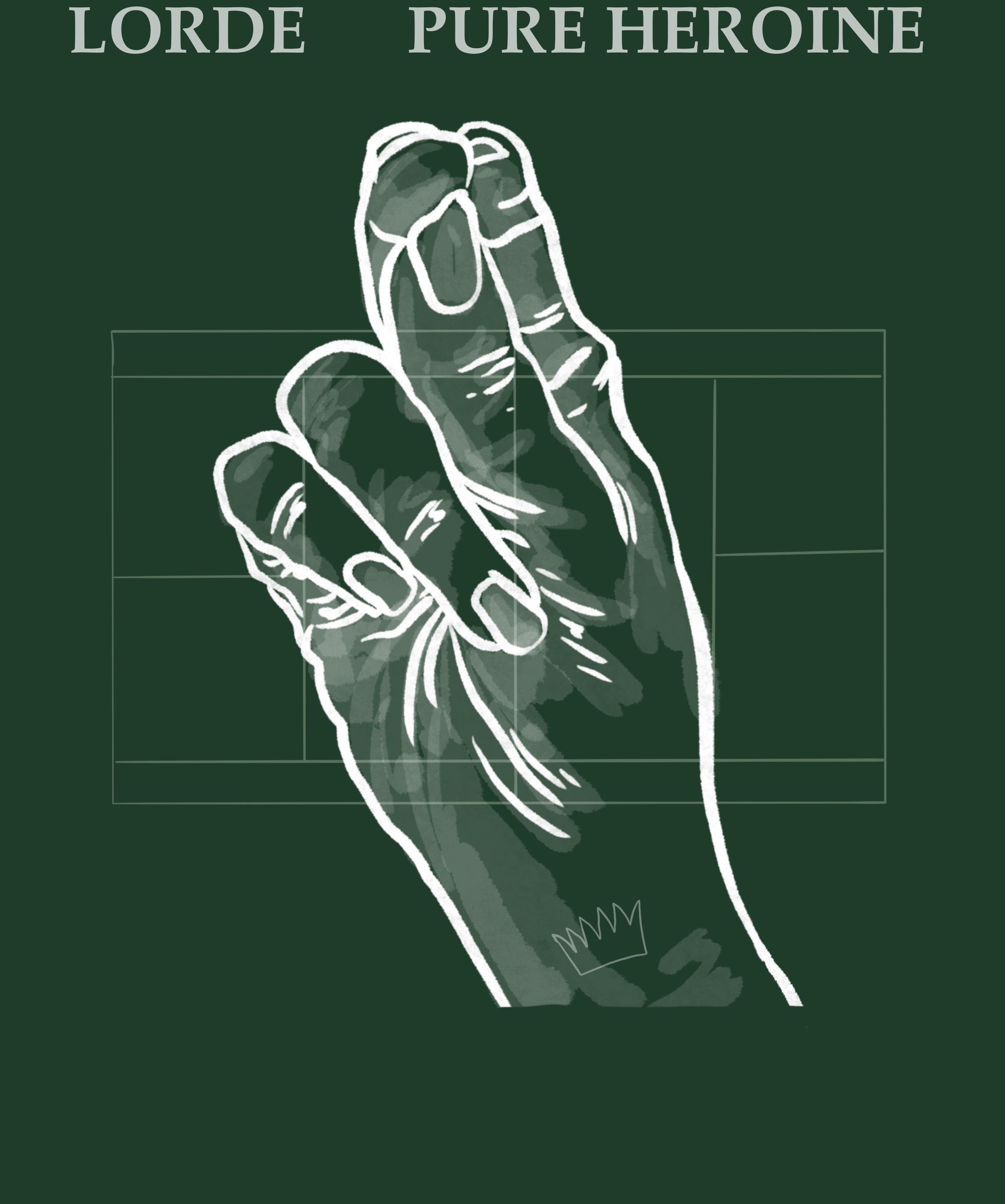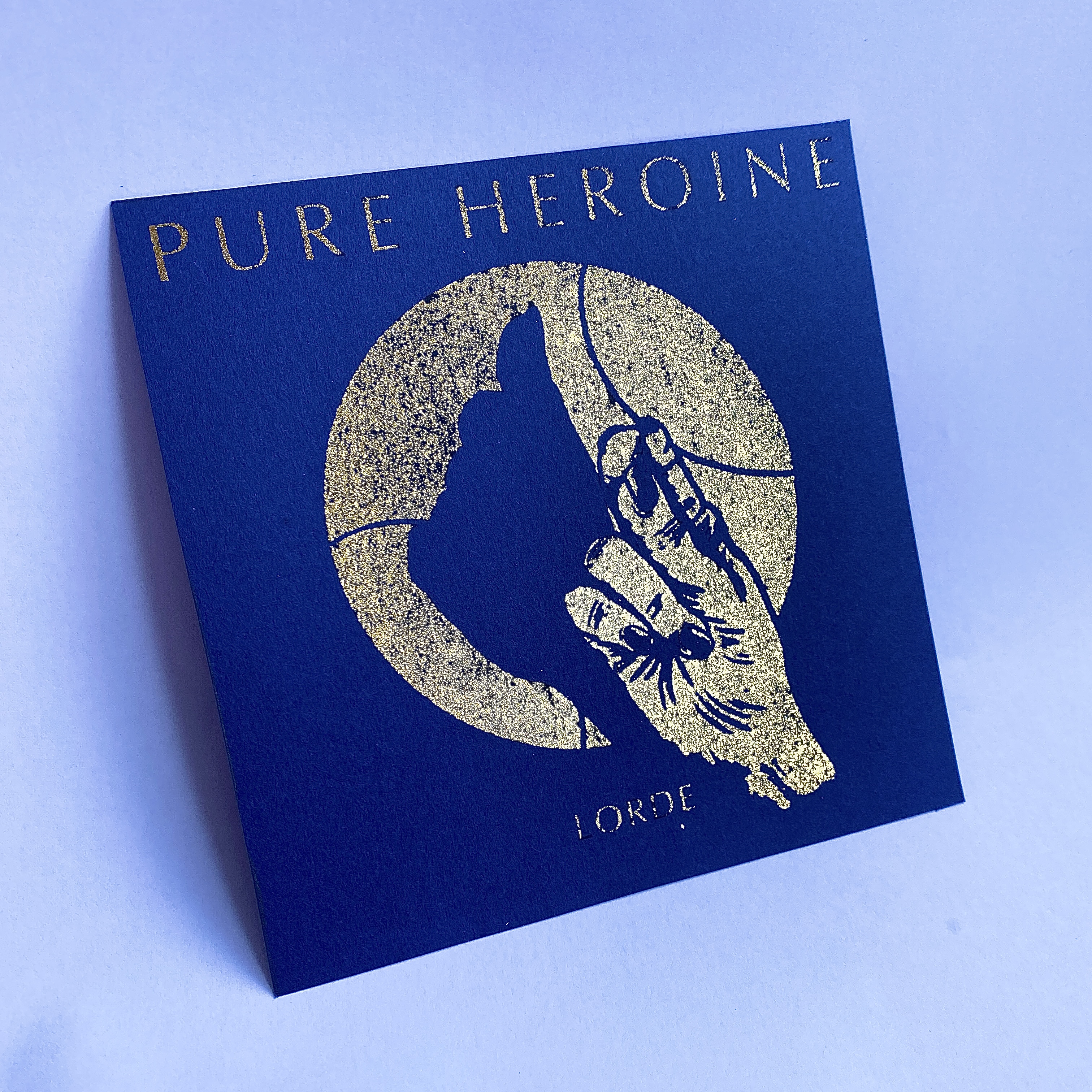 Work In Progress, Experimentaion and Test pieces.