Developing life drawings into wall hangings using the needle punch technique, traditional in rug making. Taking a process closely attributed to women throughout history, the context of the material is representative of both the subject and the intended use within the home.
Acrylic Yarn, made using punch needling technique.
35 x 35 cm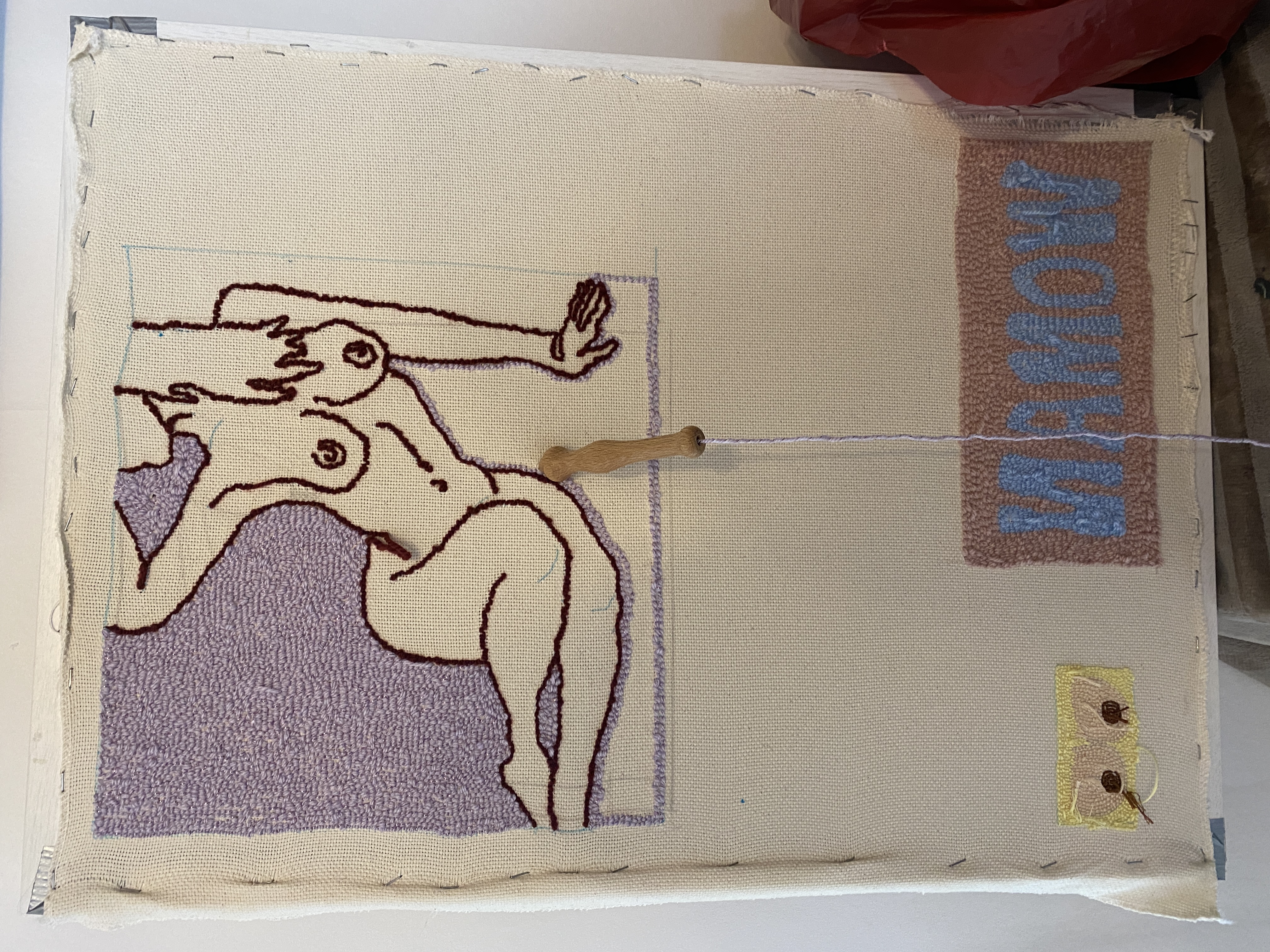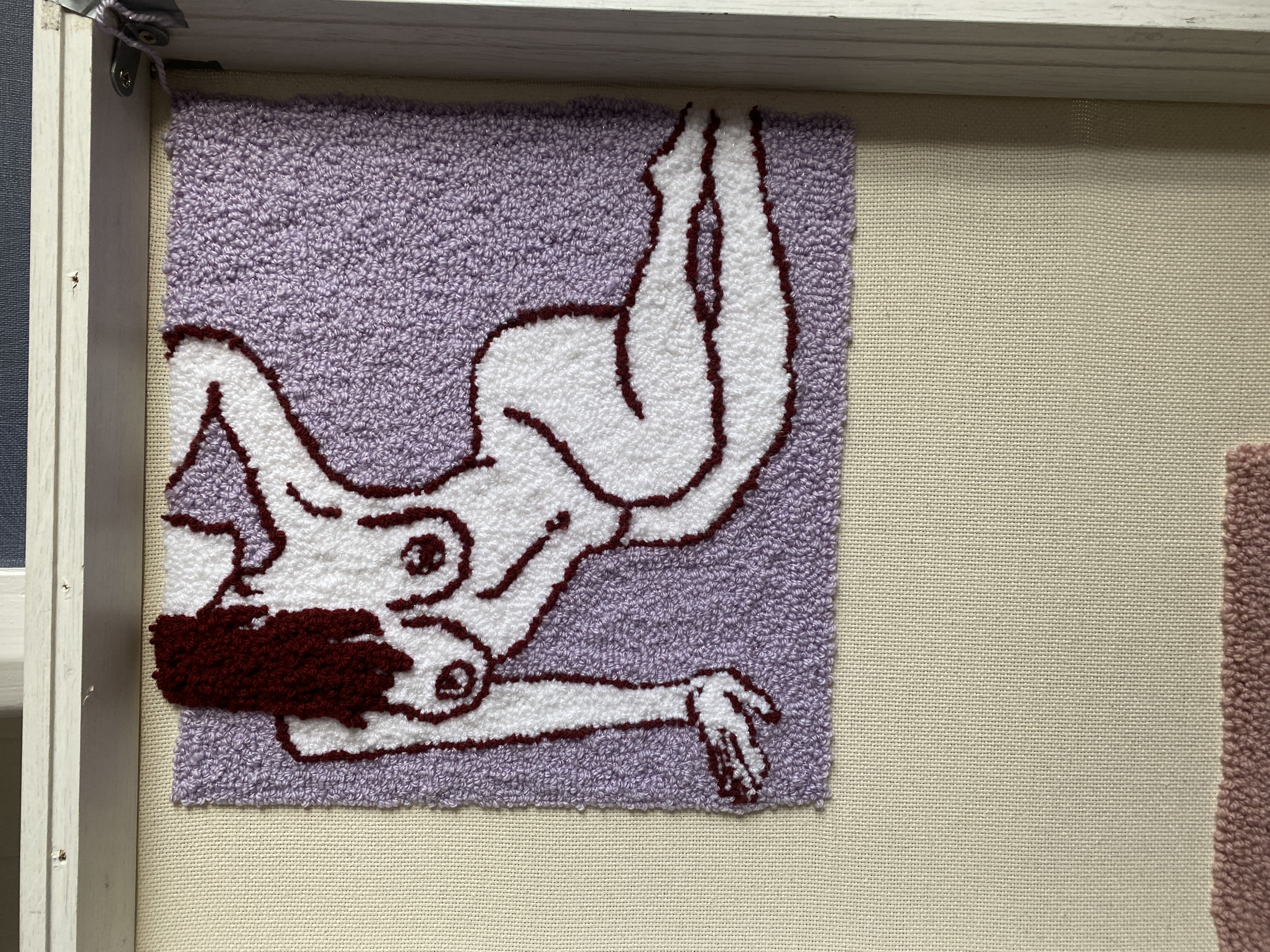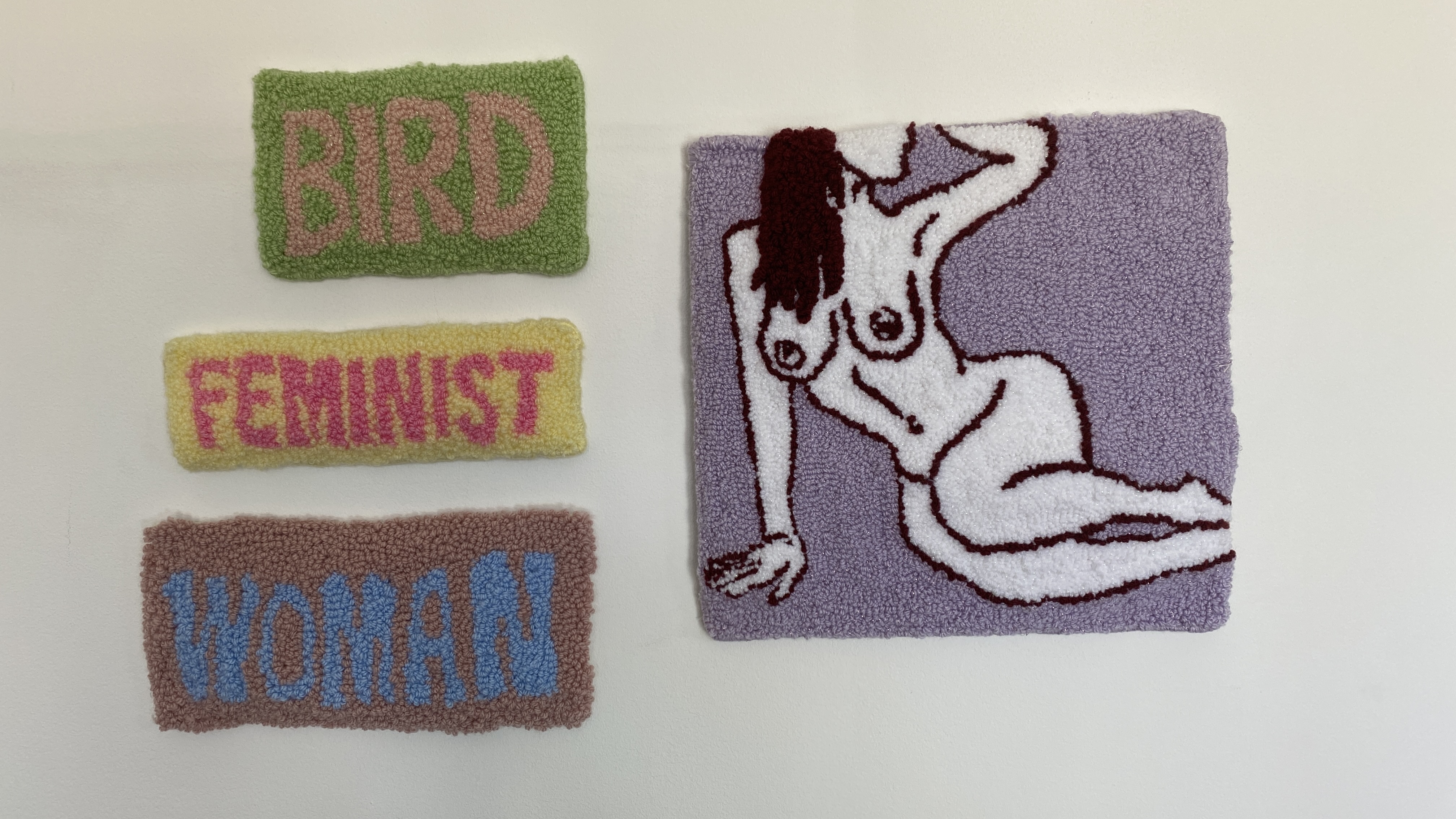 Work in progress images during the rug making process. The design was digitally mocked up after being sketched during a life drawing class and mapped out on the monk cloth once stretched over the frame. The outline was completed using the punch needle technique by hand first, then the background was filled with lilac acyrlic yarn and then the inside on the silhouette was filled in white, finishing with the hair and then all loose strings were cut off. the rug is glued on the back and then rmeoved from the frame.